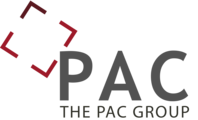 Powertrain Process Engineers - Gears/Splines - Cincinnati, Ohio
Description
PLEASE SUBMIT CV IN ENGLISH.

PAC Group –Powertrain Process Engineer - Gears/Splines

Greenfield/Brownfield Automotive Facility Installation – Cincinnati, Ohio

PAC is interested in candidates possessing experience as Gear/Spline Manufacturing/Process Engineers. Positions available within PAC's consulting team for candidates with 10+ years of prior experience in managing Powertrain machinery & equipment commissioning and launch activities. Assignment durations are for minimum of 12 to 18 months.
Requirements
Expertise in the manufacturing of Gear machining, Gaging, Quality requirements for a Transmission Plant type environment
•Extensive experience in conducting run-offs and completing associated automotive documentation
•Monitoring adherence to client equipment specifications
•Knowledge in oversight of equipment delivery and installation
•Program start-up / ramp-up trouble-shooting
•Strong experience in conducting PPAP activities
•Ability to oversee the completeness of equipment, process and gauging documentation
•Expertise in providing technical assistance for machinery and process issues
•Ability to lead teams or participate effectively within teams to solve client challenges
•Ability to multi-task
•Pro-active and positive characteristics in dealing with colleagues & clients
•Analytical thinking; independent worker; able to make effective decisions
•Self-motivation to ensure excellent work product
Additional core competency
Proficiency with the full suite of MS Office (Word, Excel, PowerPoint, Project) and Outlook.
Minimum Bachelor degree from related discipline(s) and 10-15 years related experience.
Prequalification:
Candidates should have prior work experience in automotive manufacturing facilities.
Previous overseas project assignments are viewed as a plus.
Benefits
Company overview:
To learn more about The PAC Group visit our website at www.pacgroup.com and view our short introduction video.