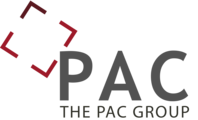 General Assembly Shop Manufacturing Engineer
Description
PLEASE SUBMIT CV IN ENGLISH.
PAC Group –General Assembly Shop Manufacturing Engineer
Greenfield/Brownfield Automotive Facility Installation – Global
Are you looking for short or long term assignments that can take you around the world?
The PAC Group is seeking General Assembly Shop Manufacturing Engineers, with 10-15 years' experience to join its Global Operations consulting team.
Project delivery locations vary.
Requirements
Requirements:
Working as a key member within the Manufacturing Team, the General Assembly Shop Engineer will lead the design and development for the General Assembly facilities at this Greenfield site. The Engineer will be acting as the Owner's Representative for the General Assembly Shop and will be responsible for leading the team managing all project documentation, ensuring accuracy, quality and integrity ultimately leading to a successful completion of the project including handover back to the client.
Knowledge of latest innovations in engineering and applications will be essential during the delivery of this critical project.
Significant previous experience in the delivery of General Assembly shops for the automotive sector.
Mastery of quality requirements and "Best in Class" General Assembly application techniques.
Experience in leading project teams for new Product Launch's in the Automotive Industry.
Thorough knowledge of the General Assembly application development process and all related activities.
Expertise in Project Management methodology.
Lead Simultaneous Engineering activities.
Develop and analyze efficient Battery/General Assembly Shop Layouts focusing on quality and operational excellence.
Develop General Assembly process to optimize quality and throughput (cycle time).
Develop and review concept drawings and proposals for General Assembly equipment and facilities.
Analyze General Assembly material, equipment and facility costs.
Development of Facility Specifications and Bid Documentation.
Lead and manage all aspects of the Battery/General Assembly facility installations including follow up with both off-shore and on-shore activities.
Lead development of the Local National General Assembly Engineering team including supporting with training as required.
During both commissioning and Start Up production, lead and organize required quality improvement measures as required to ensure a smooth ramp up and quality launch.
Core Competencies:
In addition to superior interpersonal skills, the candidate will also possess -
Project Management
Quality Management
Supervision
Integrity
Engineering Management
Delegation Quality
Focus
Cost Estimating
Attention to Detail
Value Engineering
Managing Performance and Risk
Proficiency with the full suite of MS Office (Word, Excel, PowerPoint, Project).
Proficiency with CAD related software.
Minimum Bachelor degree from related discipline(s) and 10-15 years related experience
Prequalification:
Candidates should have prior work experience in automotive manufacturing facilities.
Previous overseas project assignments are viewed as a plus.
Benefits
Company overview:
To learn more about The PAC Group visit our website at www.pacgroup.com and view our short introduction video.