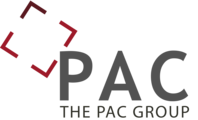 Description
PLEASE SUBMIT CV IN ENGLISH.

PAC Group – Gauge Engineer

Greenfield/Brownfield Automotive Facility Installation – USA

PAC is interested in candidates possessing experience as Gauge Engineers. Positions available within PAC's consulting team for candidates with 10+ years of prior experience.
Requirements
Expertise in the manufacturing of Gauging requirements for a Transmission Plant type environment
Proficient in geometric design and tolerance (GD&T), part measurement systems and gage design.
Full understanding of advanced quality planning techniques, including flow charts, FMEA's, Control Plans, etc. in compliance with APQP processes and product PPAP submission and approval requirements.
Ability to oversee the completeness of equipment, process and gauging documentation
High level of interpersonal skills, strong oral, written and presentation skills.
Ability to investigate quality problems and to apply sound technical judgment to develop potential solutions.
Outstanding teamwork and leadership skills.
Accustomed to a fast-paced environment.
Keen troubleshooting and problem solving.
Core Competencies:
In addition to superior interpersonal skills, the candidate will also possess -
Independent Worker Integrity Attention to Detail
Engineering Management Delegation Managing Performance and Risk
Proficiency with the full suite of MS Office (Word, Excel, PowerPoint, Project), Outlook and other related software tools as required.
Minimum Bachelor degree from related discipline(s) and 10+ years related experience.
Prequalification:
Candidates should have prior work experience in automotive manufacturing facilities.
Previous overseas project assignments are viewed as a plus.
Benefits
Company overview:
To learn more about The PAC Group visit our website at www.pacgroup.com and view our short introduction video.