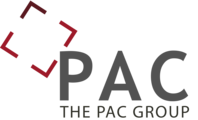 About The PAC Group
About this company
The PAC Group is a services consulting firm supporting diversified industries on a global basis. Experienced in sectors such as Automotive, Chemical, Consumer Goods, Construction, Defense, Energy, Food/Packaging, Governmental, Textiles and more.
PAC's core services include:
Manufacturing Engineering
Design of lean production facilities, global procurement of process equipment, installation management, production trouble-shooting.
Supplier Development & Enterprise Competitiveness
Extensively experienced in identifying, developing and managing suppliers to meet & exceed customer expectations across the entire business management, process, quality and production efficiency spectrum.
Product Design & Engineering Services
Truly global and integrated Product Development Engineering and Design services; leveraging best-cost country model for service delivery.
Component Sourcing
Identification and qualification of lower-cost country suppliers in meeting global needs for quality products at competitive pricing.
Project Management
Traditional program management & project integration for product development, as well as engineering procurement construction management services.
Company overview:
To learn more about The PAC Group visit our website at www.pacgroup.com and view our short introduction video.